Constant Camber Cold-molded Canoes


---
Chipmunk canoes, in 17, 16, and even 15 foot lengths are good lake boats, not very fast but quite stable, and actually faster than finer-ended boats when "overpowered, as in sailing and as sliding seat recreational shells.

They are made from three and four-layer panels of red cedar veneer laid up on the same mold as the goodboat and share its pretty curvature and natural finish interiors. One interesting option would be a two-masted decked-sailer version with a daggerboard or folding centerboard. A hiking board might be called for too.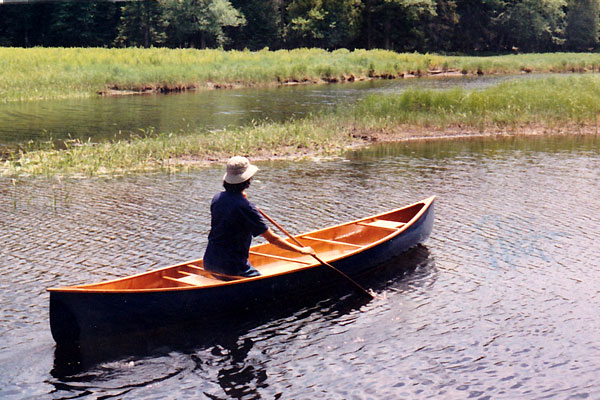 Home || The Goodboat || Custom Boat Building || Canoes || Guideboat Restorations
Rushtons || Lightweight Boat Trailers || Used Boats || Contact Us
© Adirondack Goodboat
68 North Point Road, Long Lake, NY 12847
Tel: 518-624-6398 || Fax: 518-624-6398
Email: goodboat@frontiernet.net